Resources
Paper about protecting against kernel exploitation by using static binary rewriting and program shepherding (monitoring control flow). This paper won the Pwnie Award for Most Innovative Research in 2011.
In this article we present a short overview of the JIT spraying technique and also novel mitigation methods against this innovative class of attacks. An anti-JIT spraying library was created as part of our shellcode execution prevention system.
In this paper we present a short summary of novel and known mitigation techniques against return-oriented programming (ROP) attacks.
Exploitation technique for SMB 2.0 NEGOTIATE PROTOCOL REQUEST Remote BSoD vulnerability. Published by Metasploit. v
Latest news
Kon-Boot for MAC with macOS Sierra support was released!
Published: 24.09.16
Kon-Boot 1.6 for MAC with macOS Sierra support was released. The Kon-Boot 2in1 (Windows and Mac OSX) pack was also updated.
more
Products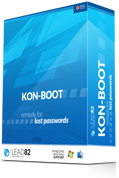 Now only$15
more info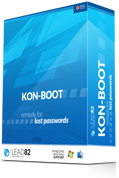 Now only$15
more info
Testimonials
I work in computer repair shop and I cant praise Kon-Boot enough. Thank you for making my life less miserable!

Quality tools, quality research and quality services. Always looking forward to more from you.

Five seconds and my problems are resolved! Kon-Boot is a life saver, thank you!