Resources
In this article we describe general concepts of network-level emulation technique including its advantages and disadvantages (weak sides) together with providing potential countermeasures against this type of detection method.
In this article we propose MmmBop as a relatively new concept of using dynamic binary instrumentation techniques for unpacking and bypassing detection by self-modifying and highly aggressive packed binary code. MmmBop is able to deal with most of the known and unknown packing algorithms and it is also suitable to successfully bypass most of currently used anti-reversing tricks. This paper was nominated to Pwnie Award for Most Innovative Research in 2009.
Paper addresses the process of dynamic data flow analysis using virtual code integration (VCI), often refered to as dynamic binary rewriting.
Sample technique and tutorial for exploiting Windows device drivers. v
Latest news
Kon-Boot for MAC with macOS Sierra support was released!
Published: 24.09.16
Kon-Boot 1.6 for MAC with macOS Sierra support was released. The Kon-Boot 2in1 (Windows and Mac OSX) pack was also updated.
more
Products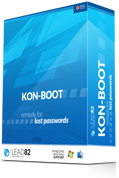 Now only$15
more info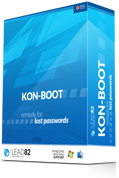 Now only$15
more info
Testimonials
I work in computer repair shop and I cant praise Kon-Boot enough. Thank you for making my life less miserable!

Quality tools, quality research and quality services. Always looking forward to more from you.

Five seconds and my problems are resolved! Kon-Boot is a life saver, thank you!