Research and development
This includes but is not limited to:
Development of forensic, pentesting tools and others
Reverse engineering (analysis of application operation without the source code)
Fraud and abuse detection
Custom exploit mitigations, systems hardening and configuration
Development of IT systems
Vulnerability and malware analysis
Penetration tests and code review
Exemplary course of a penetration test:
Arrangements concerning the scope of the test.
Initial reconnaissance.
Identification of vulnerabilities.
Attempts to use the vulnerabilities and escalation
Technical report with repair instructions.
Report consultations.
Final report with a summary for the executive officers.
Repair actions taken by the organization or the software provider.
Optional retest.
Latest news
Kon-Boot for MAC with macOS Sierra support was released!
Published: 24.09.16
Kon-Boot 1.6 for MAC with macOS Sierra support was released. The Kon-Boot 2in1 (Windows and Mac OSX) pack was also updated.
more
Products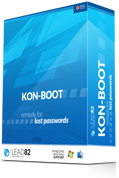 Now only$15
more info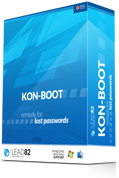 Now only$15
more info
Testimonials
I work in computer repair shop and I cant praise Kon-Boot enough. Thank you for making my life less miserable!

Quality tools, quality research and quality services. Always looking forward to more from you.

Five seconds and my problems are resolved! Kon-Boot is a life saver, thank you!